BOROUGH IN BLOOM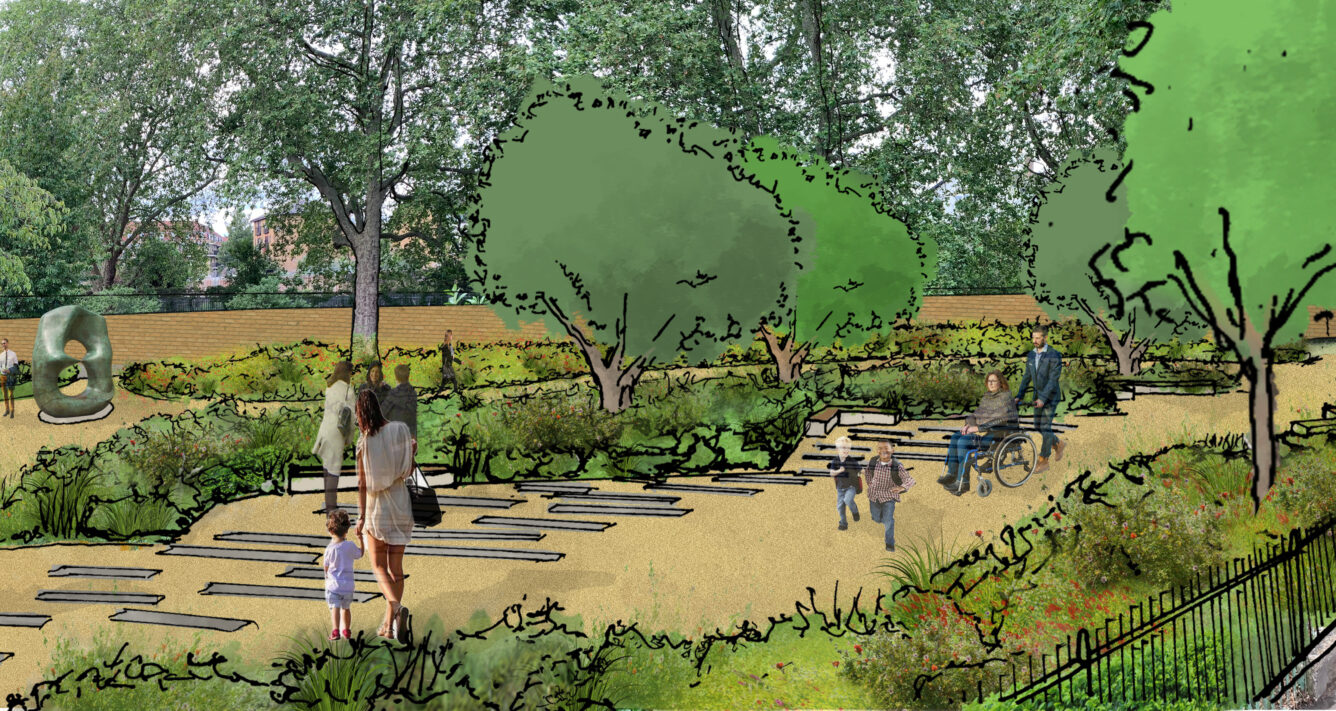 In partnership with maintenance contractor idverde we've been working on green infrastructure and biodiversity improvements across a number of sites within the London Borough of Hammersmith & Fulham – West Kensington & Gibbs Green Estate; Normand Park Bowling Green; and Eel Brook Common.
The common theme of our role across all of these projects has been proposing a vision for injecting more urban greening and biodiversity into the sites; improving their environmental and social impact; creating a stronger 'sense of place' for the local community; and forging greater symbiosis between people and nature.
By setting out a palette of green infrastructure improvements we strive to create more opportunities for social interactions, forging a greater sense of stewardship among residents and building more sustainable communities.
Within the context of the climate and ecological emergencies, these projects go some way to combatting existential threats on a small-scale by building more climate-adapted, resilient and green neighbourhoods.
An enhanced natural environment can also lead to healthy behaviours: increased opportunities for walking, cycling and active recreation thus reducing obesity, heart disease and lowering demand on local health services.
This work is of great importance as the pandemic exposed an unequal distribution of people-centric, restorative public spaces among socio-economic groups. Ensuring better access to green space is about improving the health and well-being of those underserved communities.